Alex Lambert (played by Farrah Forke) is a helicopter pilot who moved to the island from Florida. She is a quick-witted, gorgeous woman who Joe and Brian stare at and attempt to flirt with all the time. For most of her time on Nantucket, she dates Brian, and the two even live together for a while, until he makes her angry and she leaves the island just before Joe and Helen get engaged.

INTERESTING FACTS of Alex Lambert
Alex's mother's name is Adelle.
Alex posed in Playboy during college. She was in the April '86 issue, Girls of the SouthEast Conference.
Alex flew an Apache helicopter in Desert Storm,
Alex has a dog named Chopper.
Alex lives in an apartment out on Old Post Road.
When her and Brian broke up she sawed his baseball trophy in half.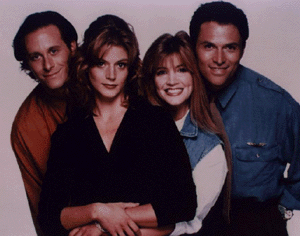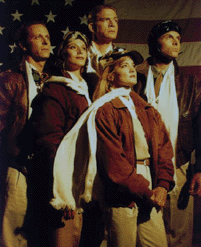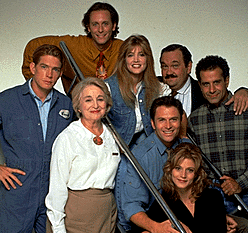 INTERESTING FACTS of Bunny Mather
Bunny is Lowell's ex-wife.
She dreamt of having sex with a couple of co-workers.
Bunny cheated on Lowell, once with a guy named Fred Haney.
She doesn't like being married. Doesn't think she is fit to be a wife.
She likes guys who play hard to get.
Never got many chances to wear dresses, always being out on the boat taking care of the kids.
Bunny likes the feeling of the hot sun on her bare shoulders.

R.J. Biggins
Real name is Roy Biggins, Jr.
He attended Siasconset High School.
R.J. was the starting defensive tackle on the varsity football team At age 17, he had a nineteen inch neck and could bench press 300 pounds. R.J. was lifting weights when he was nine years old.
Told his father he was horny for Helen so he could take cello lessons.
R.J. told Helen that he was gay before telling anyone else, including Roy.
He organized a gay pride parade and was the Grand Marshall.
R.J. can beat Roy at one-on-one basketball...quite easily.

Sylvia Biggins
Sylvia is Roy's ex-wife.
She has a brother named Leonard, but hasn't spoken to him for over ten years.
After she left Roy she married a rich doctor who is the head of plastic surgery at New England General Hospital. Her and her new husband have been married for more than 15 years as of the series finale.
She spends three months of the year in Palm Beach.
Considers her marriage to Roy a mistake, and she tries to forget about the time they spent together.
Sylvia and her new husband live in Boston.

Carlton Blanchard
Carlton is allergic to grapefruit juice. He is also lactose intollerant. And carbonation does not sit well in his stomach.
He always calls Antonio by the name Angelo.
Poor Carlton usually spends his birthdays alone.
He tricked the whole gang into throwing him a 70th birthday party where they played twenty questions.
He told Helen that his son was a lawyer. Truth be told: he never even had a son.
Dated and almost married one Jeanette Mather, Lowell's great aunt.
Survived bypass surgery.
Has a nephew named Louis.
Owned a lumber yard.